About K. Wm. Beach Manufacturing Co., Inc.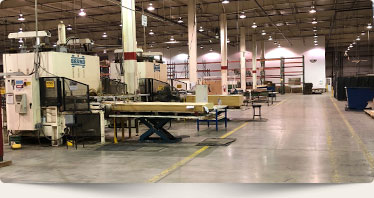 Karl William Beach founded the K. Wm. Beach Manufacturing Co., Inc. in 1939, and today the company remains family owned and operated. The core of our business is providing customized die cutting services, automotive interior trim components, and subassemblies for automotive and motorcycle manufacturers.
We provide a wide range of die cut products made to the customer's material and design specifications. By combining our years of professional experience with state of the art equipment, we are able to provide our customers with a high quality product that is always reliable.
The automotive and motorcycle subassembly portion of our business offers our customers "Just In Time" labor for their manufacturing processes. We have proven experience as a Tier I and Tier II supplier. Our superior materials and quality departments, combined with our EDI capabilities for communications, have allowed us to streamline the shipping, receiving and ordering functions to successfully handle a large number of Tier II vendors.